Data flow
Example: Blood Pressure Meter -> Omron connect cloud -> Gillie.
User can see measurements from Omron connect app.
How to pair Omron device?
Omron use oAuth authentication.
Omron connect setup instructions
Download Omron connect app
Create Omron user account (example: firstname.lastname@gmail.com), follow Omron's instructions
Make a test measurement and check if you can see it in Omron connect app.
Next pair Omron device in Gillie.
Gillie pairing instructions
Log into Gillie as a professional user
Click Persons in the left menu bar
Find a person or create a new person, click selected person. Person's desktop view will open.
In the person's desktop view, click the menu button in the upper-right corner
Click Devices in the drop down list
Click + New Device button
From the device list, click Omron devices
You'll see instructions, click the Accept button to continue
The login view of the Omron connect app opens


Enter Omron connect username (firstname.lastname@gmail.com) and password (see pic below)
Allow Data transfer from the Omron connect app into Gillie

You'll automatically return to Gillieen
Pairing is done
Pic: Step 9. Omron connect login view.
How can I test?
Take a Blood Pressure Measurement
View the measurement in Omron Connect app
Log into Gillie
Find the person, click person. Person's detailed desktop view will open
Click the Vitals Card or type word blood into search area
Select Blood Pressure tab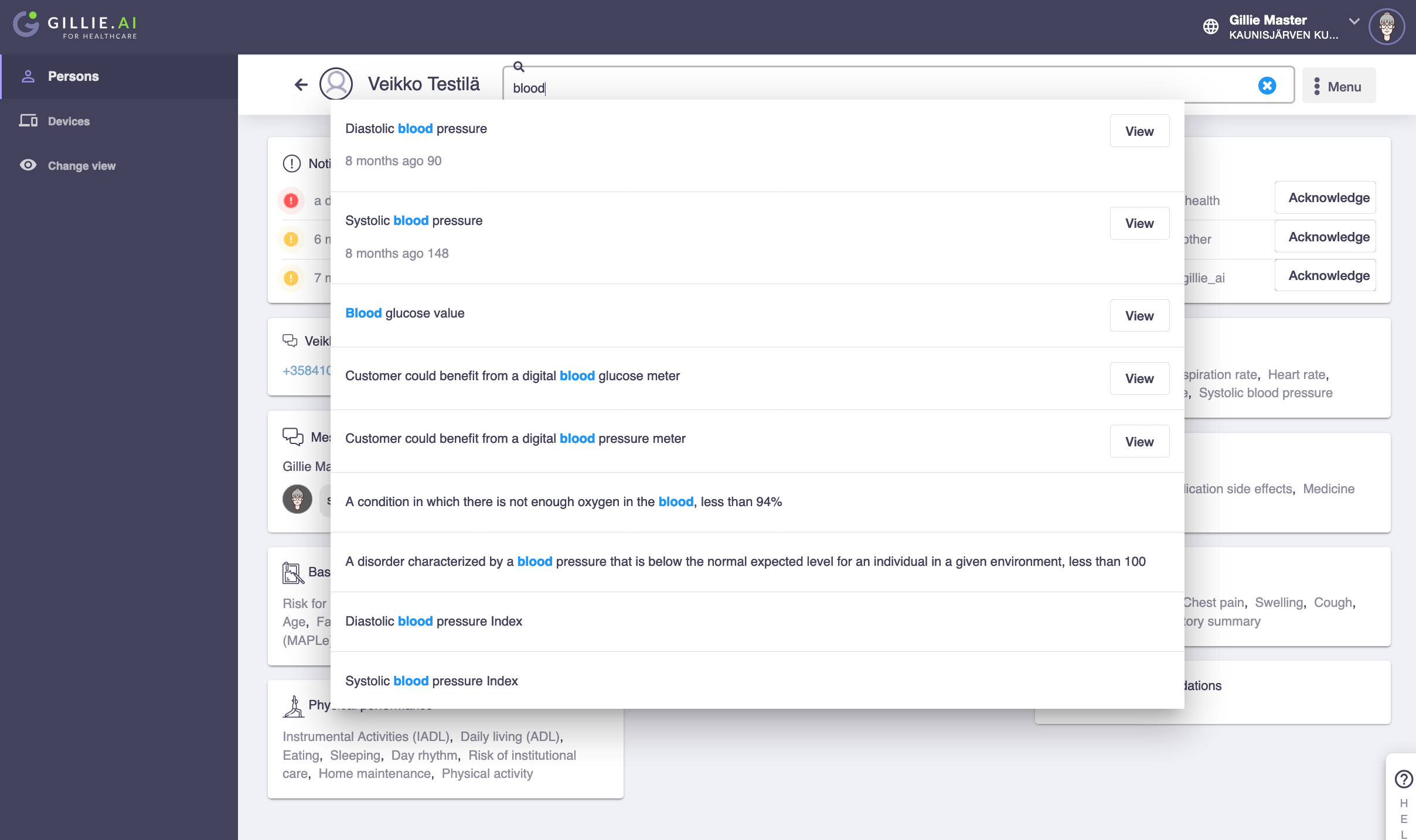 Pic: Type word blood into seach area, click view button to see graphs.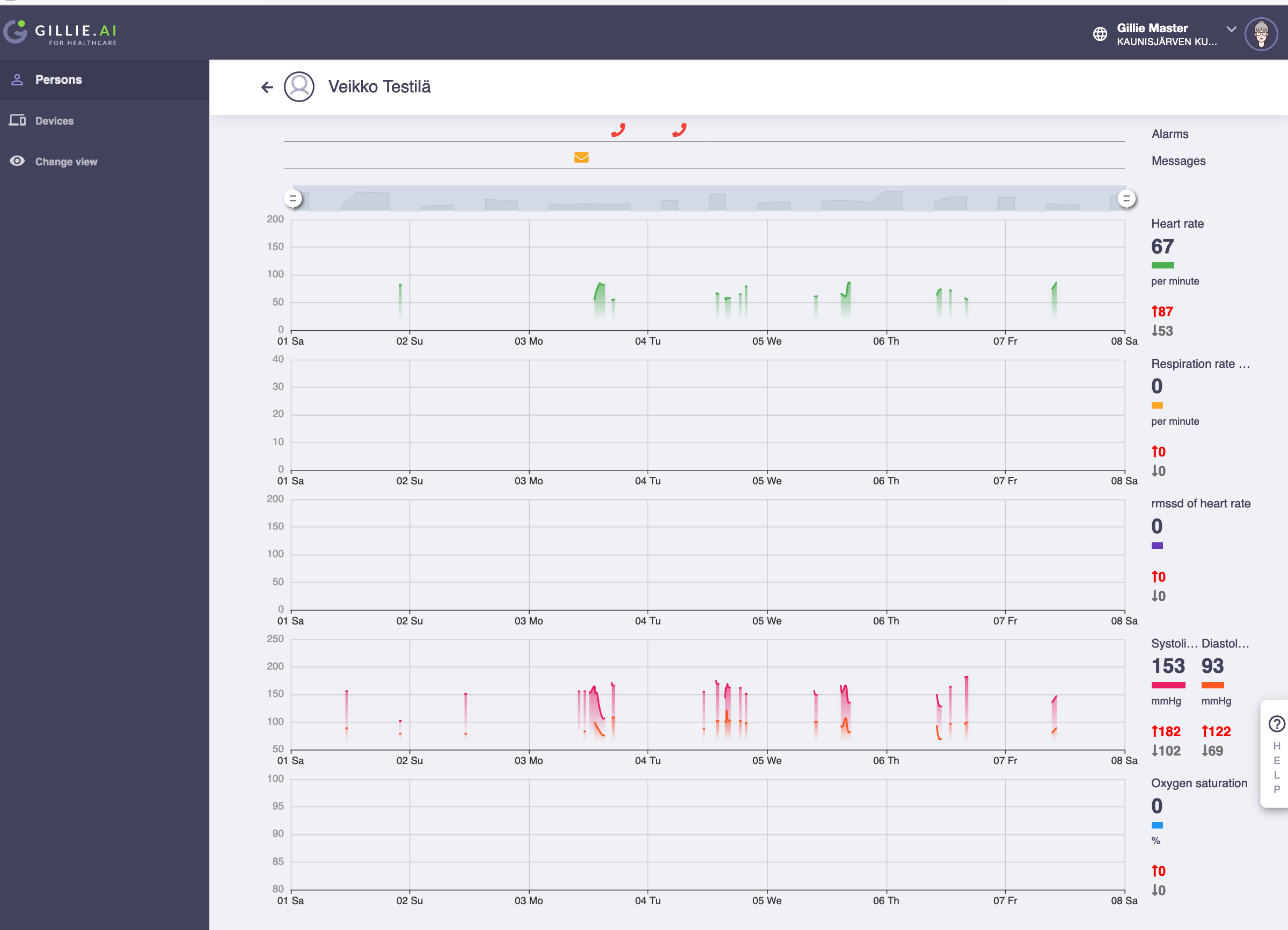 Pic: Vitals graph Click Calendar to select the date.